Video hosting : a platform dedicated to your company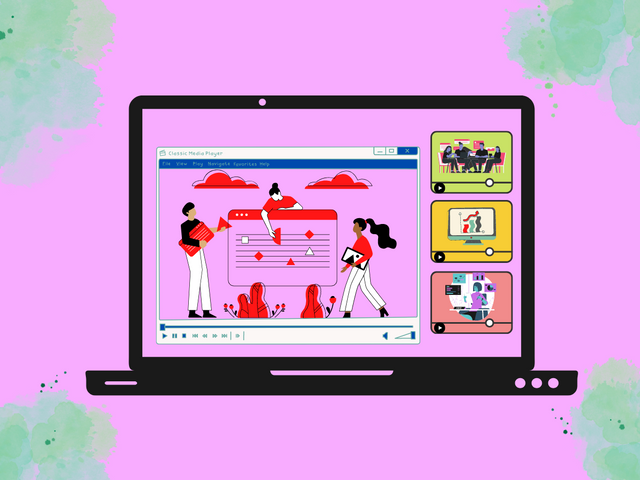 If you are in the same situation as other companies because of current events, there is no doubt that you are using video more than in 2020.
COVID-19 has deepened even more the outbreak of streaming content, and even if the pandemic seems to decrease, a lot of people would rather choose the video for their corporations.
Video is considered to be a powerful media, entertaining, attractive and efficient. From now on, the video is used by every unit of a company (HR, formation, marketing) and of course, for every type of communication (external, internal and corporate).
But every advantage has its disadvantages. Videos take up a considerable place rapidly, your content is increasing, searching for THE video is becoming difficult, and controlling the broadcasting becomes a crucial challenge. That is the reason why many organizations look up to a corporate video platform (or EVP for Enterprise Video Platform).
Firstly, let's try to answer to a frequent question :
What is the difference with YouTube, which is a free video hosting platform ?
YouTube is a free and easy platform to use by millions of people. But if the price and comfort are certainly important, there are a number of reasons why social media are not appropriated platforms for corporate video streaming.
One of the main reasons is that you won't obtain a level of security and confidentiality over the distribution and the rights of your content video, as much as you would do with a video platform, such as Videas, that is dedicated to companies.
Another important reason is the interface that is in front of your audience. Your company can have its own banner, logo and its name on its Youtube channel, but it remains a YouTube channel. This type of platform doesn't offer a lot of brand options, but a thumbnail, a banner and a little watermark. Most of your users won't see your video from the dedicated web page for your company, but rather from their website where it will be surrounded by third-party advertisements, and even maybe from some competitors. Most of the corporate video platforms provide a white label solution without any ads and which is suitable for a professional use.
Finally, a solution like Videas guarantees you to have the presence of a responsive support service, the exclusive video hosting in France and the conviction to remain the owner of its contents and associated data. You can't find that on YouTube or Vimeo.
What is a corporate video platform ?
A corporate video platform takes care of every functionalities related to videos which a company needs. It provides a centralized space for the management of your video content, a place for uploading, hosting, storing, indexing, searching, controlling the access and sharing videos in the whole company for internal and external use. This type of solution includes the hosting, the editing, the increasing, the distribution and even sometimes the recording and creation of content. A public video platform can offer the same abilities. But what really defines the video platform as a corporate video platform is its security functionalities (guaranteeing the confidentiality of internal content), the personalization and the possibility of interfacing itself with other applications from the company (intranet, RSE…).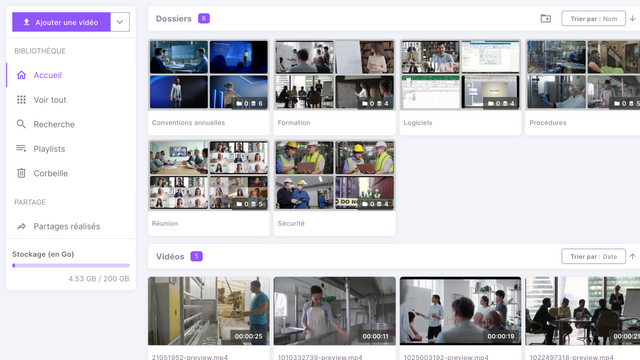 Why does your company need a video platform ?
A corporate video platform has got everything that a company needs for video communication, all of this in a professional context. Video becomes essential in a company. For the first day into a company, video can be a valuable part of an employee's onboarding experience. It can help new employees to familiarize themselves with the company's culture. For instance, they can rapidly get trained with the tools used internally. Video can also continually be used for sharing knowledge, introducing products, the reruns of key meetings, training of customers and partners, marketing, sales… Everything revolves around video, without speaking about external possibilities.
Because video is everywhere, it can become rapidly difficult to handle it. Even though it is possible for every unit to use its own storage tools, various companies rapidly find it to become puzzling and inefficient. Contents are dispersed, it is difficult to find the content they were looking for, and every unit uses a different solution. The outcome is that DSI has difficulty taking care of many different conflicting systems, without mentioning the costs that add up.
A rugged video platform enables you to handle everything that your company creates by using video from a unique and centralized space.
Overview of a video platform's functionalities
A video platform like Videas is made for a professional use and it is suitable for companies' needs. It also enables you to host, to index, and to optimize your videos in a secure way, for their broadcasting and to make them available for your collaborators, customers, and partners. Here's a summary of the possibilities.
Host and manage your videos
In order to guarantee the confidentiality of your internal contents, a totally secured storage space is available for you. You can find a video library with classification folders, in order to index all of your videos, no matter the video format (mp4, mov, avi, etc…) or the size of the video, you can enhance and find them easily thanks to a searching system.
To get to know the features of our video library, our article is focused on this topic, which will be very helpful for you
Customize the appearance
No untimely advertisements and no parasite content. A visual environment 100% based on your graphic charter. Communicate with your brand's image.
Share your videos in a secure way
Are you used to using "WeTransfer" in order to share a video with a colleague, a customer or someone else ? No need to use it anymore. For every video sent, retrieve a private sharing link to share with anyone you want to have access to your videos. There are options to guarantee the confidentiality of your videos : password, temporary link, blocking of the downloading…
Create a Corporate Web TV
Get a real private YouTube, adapted to the colors of your company, in order to gather your videos and make them available for your public. A channel to introduce your products to your customers or even to inform or train your collaborators.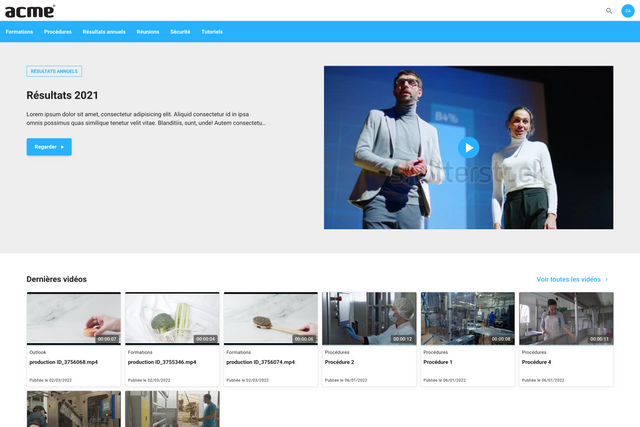 Analyze the performance of your videos
Measure the impact of your videos. Retrieve the number of impressions, the number of views, the reading rate and the top most viewed videos over a wished period of time. But don't only look at the number of views… Observe exactly the engagement of your viewers and which users visualized, ignored and watched your videos again.
Companies are increasingly looking towards the use of video for all kinds of use cases. But it can become very complicated if the required tools are missing. By centralizing the management of video in a unique secured platform, you will be reassured to easily find your contents and to give them access to the right persons and to broadcast them in a secure way.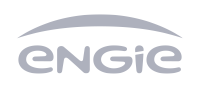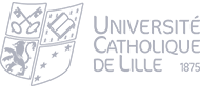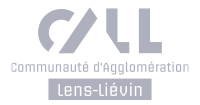 ---
February 14, 2022 by Videas
video platform
video hosting
b2b