Store your videos into securely cloud-based
Host, organize and protect all your company's videos by centralizing them in a video platform
Get started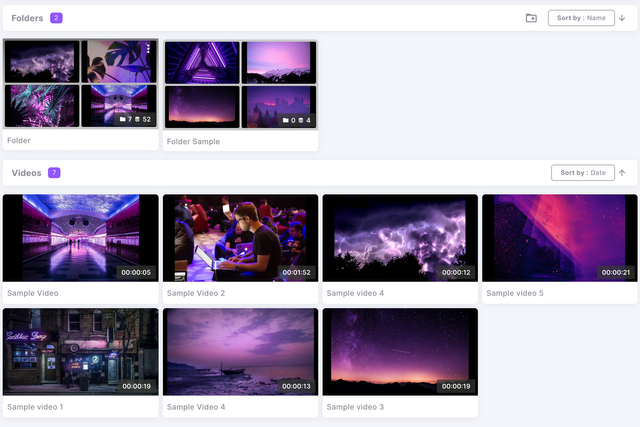 Store and backup videos in the cloud
To avoid losing your videos, it is important to store them in a safe place. Video cloud storage is the most efficient way to back up your most important videos. Videas provides you with a private and secure storage space within a 100% European infrastructure, to guarantee the protection of your data. What's more, you can access your content wherever you are.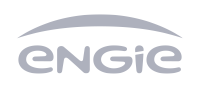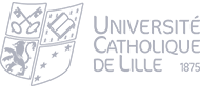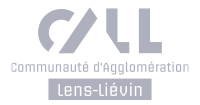 How to store my videos online
1. Upload your videos
Gather all your videos from your network share, your external hard drive, your computer and send them to the video library.
2. Tag your videos
Fill in the information about your video (title, description, keywords) and then classify by topic in folders.
3. Find your videos
Finally, don't search for hours for a video! Find it in a few seconds thanks to the search and sorting system.
Video asset management
Host all of your company's videos
Host your videos online in a private and secure video platform. You have all the space you need to store your videos without limit. Keep the ownership of your content. By hosting your videos with us, you retain all your copyrights. A library of videos just for you with a whole range of features for their distribution on the Internet.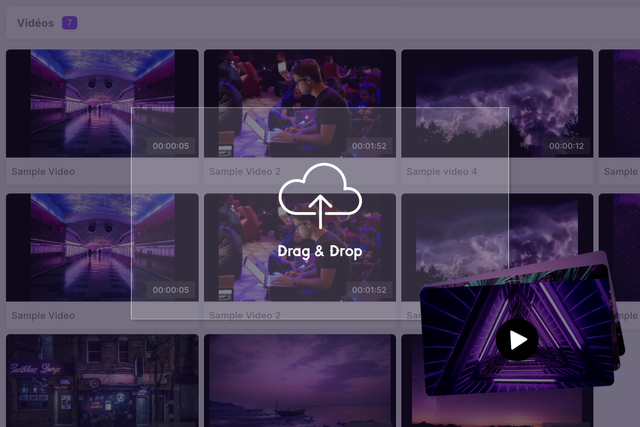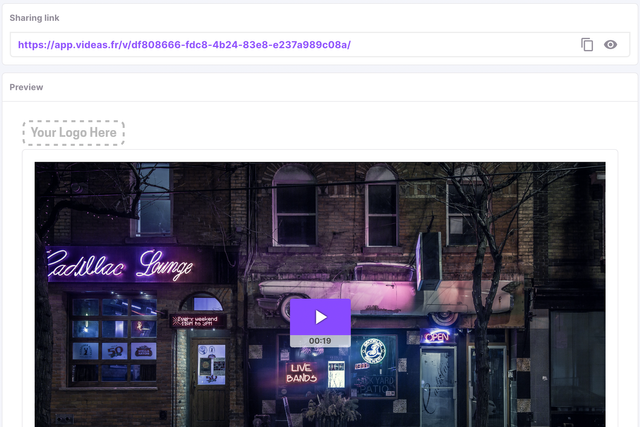 Video share
Share your videos in complete confidentiality
Send videos securely to everyone with private sharing links. Enjoy advanced privacy options such as password protection, link expiration and download protection.
Video archive
Find the right content faster
You have a lot of videos and you are looking for a specific video ? No worries. Simply enter some words from the video to find exactly what you are looking for fast. In addition, the folder and sub-folder structure is very useful for organizing and sorting your content.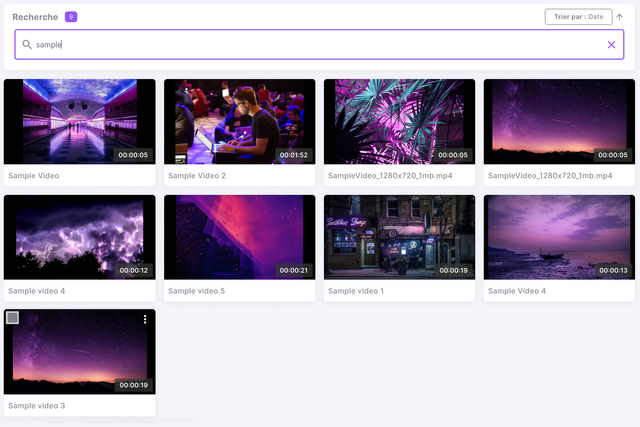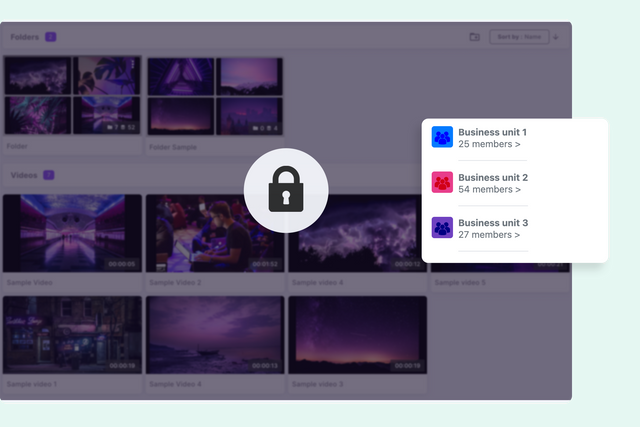 Video collaboration
Control access to your videos
We offer you a totally private and secure video platform. Only the members of your team will be able to access the contents of your video library. If you are a large company and you need to restrict access by team, it's possible!
FAQ
Questions fréquemment posées
Where are the videos hosted on Videas ?
Who can access my video library ?
Are the original videos kept ?
Videas Reviews
What our customers say about us
I was looking for a solution for the creation of a VOD site (hosting, sale and rental of my videos). Videas seriously met all my expectations by creating, advising me and offering me, exactly what I was looking for. In addition to the quality of their service, the thoroughness, availability and responsiveness of Videas is, in my opinion, exemplary. If I am particularly satisfied, it is important to mention that the feedback from the users of my VOD site powered by Videas is also very good.
Videas is the ideal platform to store our videos and broadcast a personalized channel. We joined Videas after we lost our YouTube channel (where all our content was deleted). After that, we wanted to have a platform to distribute and secure our video content. For an online newspaper like ours, Videas is versatile, allowing us to embed our videos in our articles and to have our public channel videos.francesoir.fr hosted by Videas. We stream up to 10 video contents every week.
Videas allows us to make our tutorial videos available to our customers while respecting our security charter since 2019. We are sincerely delighted with our collaboration and would like to thank you for your professionalism: your solution is of high quality, your team is responsive and attentive, and the results amply meet our expectations. We hope to be able to work with you for a long time to come, because you contribute to our success.