Host all of your course videos
Host your course videos online on a private and secure platform. A large space is available, so that you can stock all of your videos without being limited. Remain owner of your content. By hosting your videos on our platform, you are keeping the entirety of your owner rights. What's more, our platform is respectful to the RGPD. The entirety of data is hosted in France and the video player doesn't include any cookie nor computer plotter.
Find out more about it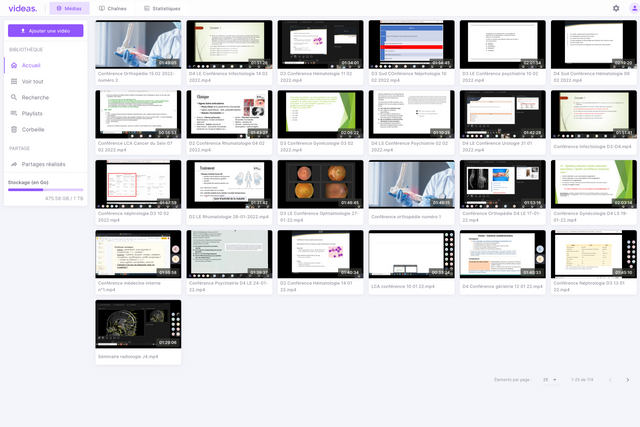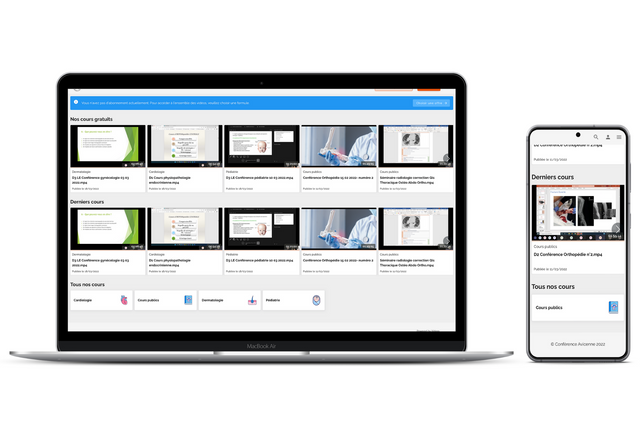 Create a platform to broadcast your course videos
You can gather all of your course videos on a personalized platform. Videos can be classified by categories in terms of subjects. You can manage access rights to videos by students. A personal user account is available for each student.
See an example
Track each learner
You have access to general statistics about the viewing of your video platform. What's more, you can analyze the number of videos watched, the engagement on each video and the time spent on a platform for your learners.