Create a corporate video platform
Host your internal videos and broadcast them to your collaborators privately thanks to a Web TV.
I want a demo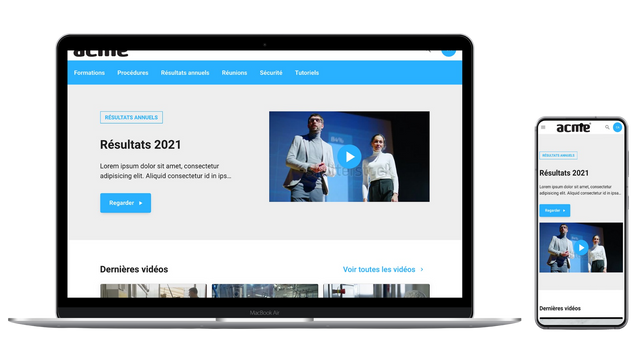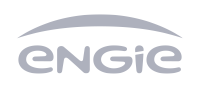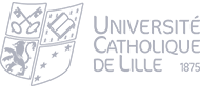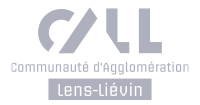 CORPORATE VIDEO PLATFORM
The corporate Web TV of your company to engage your collaborators
Are you producing videos for your internal communication ?
You can now share them privately with your collaborators thanks to a Web TV that respects the image of your brand and you have total control over it : no untimely ads, no unwanted content, no cookie.
See an example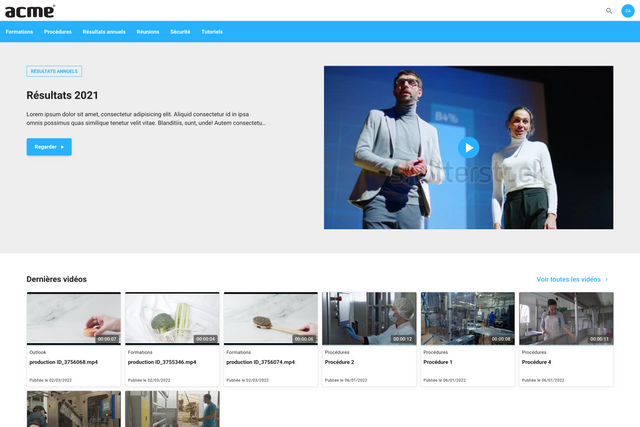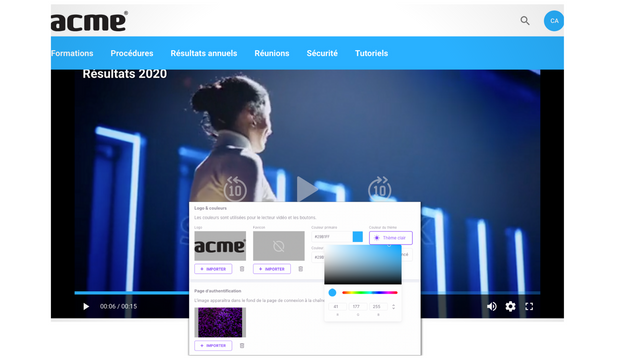 BRAND IMAGE
A video platform that fits you
The Web TV of your company is totally customizable according to your needs and 100% adaptable to your graphic charter (colors, logo…). The URL can also be personalized with the domain name of your choice.
VIDEO ORGANIZATION
Sort out your videos by topic
Putting videos forward, creation of playlists, management of topics. Your corporate Web TV allows you a targeted and relevant communication. The back office that controls your Web TV has been designed to easily host and manage your content, while ensuring an optimal and secure broadcasting.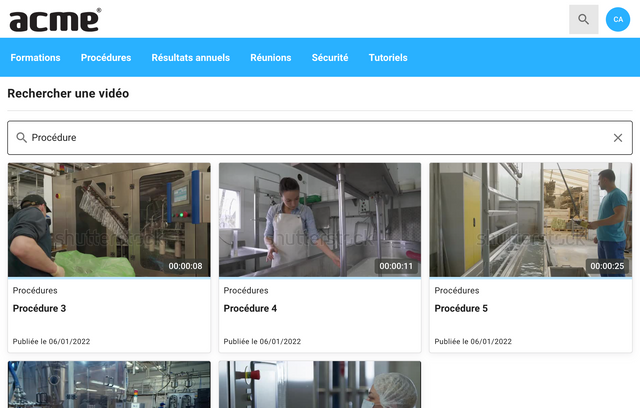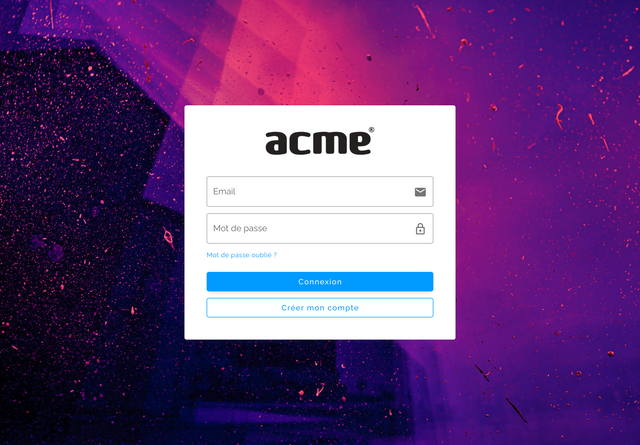 ACCESS MANAGEMENT
Videos accessible only to your collaborators
You must broadcast videos containing sensitive and strategic information on your video platform : your contents are protected and perfectly secure.
All of your collaborators will be able to log in thanks to their credentials and access the content they are intended for.
You are not limited in terms of users for the management and the broadcast of your videos. We even developed a functionality enabling your collaborators to submit videos. Possibility to log in through Microsoft and Google.
QUALITY
A perfect availability for all screens
Our responsive Web TV adapts itself to all screens (mobile phone, tablet, computer) even novices to follow your videos.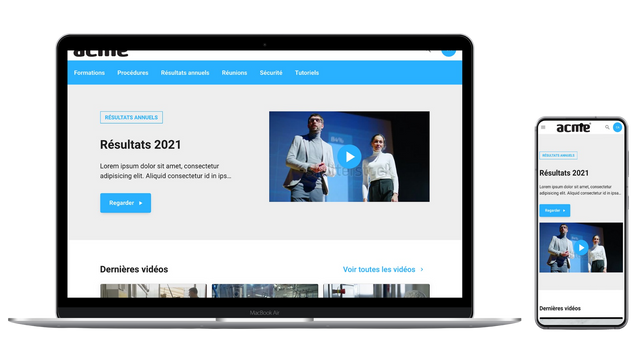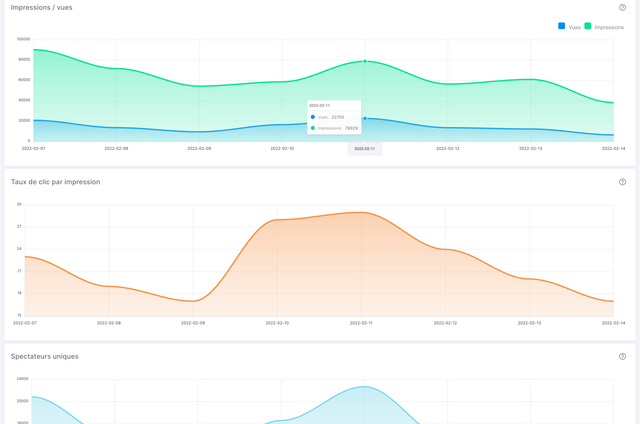 VIDEO ANALYSIS
Measure the performance
A complete dashboard enables you to track the statistics of your videos (number of views, engagement, videos the most viewed) and to precisely analyze the content that each collaborator has watched.