Online video hosting platform
Easily send, host and share your videos. Video formats such as MP4,MOV, AVI and many more are accepted on our platform.
Try it now, it's free !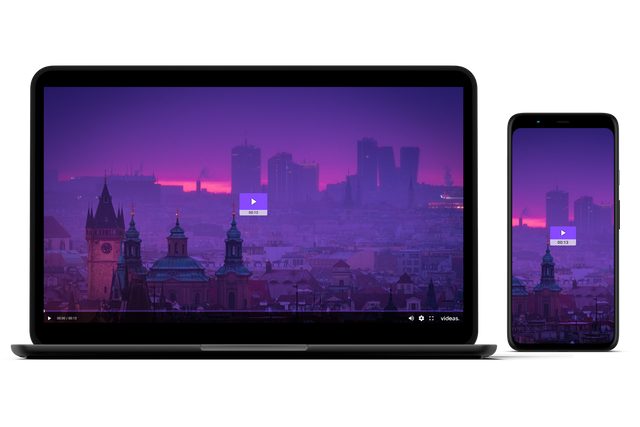 How to host a video online
1. Upload videos
Quickly send all of your videos that you want to share on our private video platform.
2. Retrieve a sharing link
We optimize your videos for their sharing on the internet. Then, retrieve a private sharing link or an iframe code.
3. Share instantly
Share the private link through email or embed the iframe code on your website.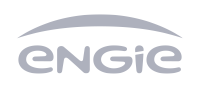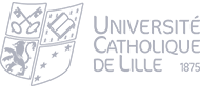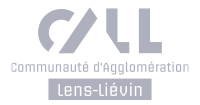 Host your videos and share them instantly
Videas offers you an unlimited storage space for your videos. Send all of your videos and classify them by topic. Your videos are organized, indexed and you can easily found them. Once your video is sent, you can instantly generate a link to privately share it to your recipients or retrieve an iframe code to embed it on your website.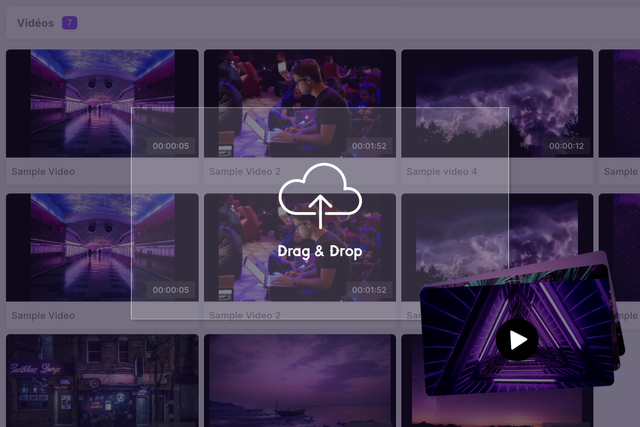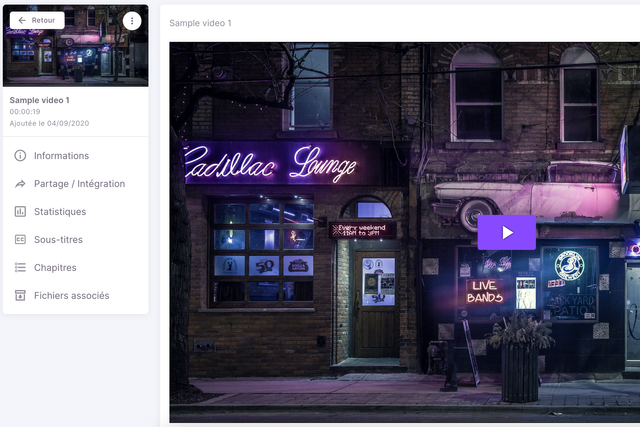 An online private and secure video solution
A private professional video hosting platform is available and it is only for your videos. We provide you an HTML5 video player personalizable to your colors and logo, which ensure a broadcasting on all types of media support (mobile phone, tablet, computer) without any publicity and cookie.
Share your videos securely
Our confidentiality options enable you to share your videos with your recipients, so that they won't be spread somewhere else. You can lock the access with a password or even define an expiration of the sharing link. For your web integrations, you can also specify which domains are allowed to share your videos.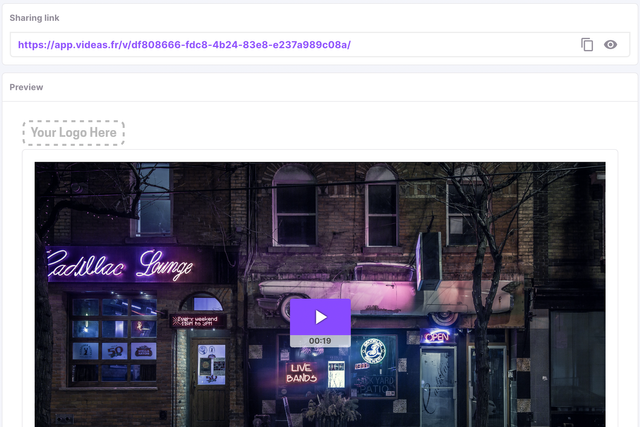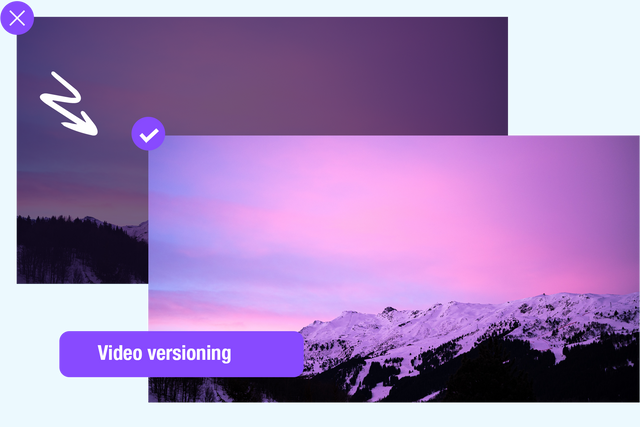 Update your videos without any constraints
Bring modifications to yoUR video, without having to replace the embedding frame or to send a new sharing link. All of this without losing the information related to the video, nor the generated statistics.
FAQ
Questions fréquemment posées
Where to host my videos ?
How to upload a video online for free ?
who has access to my videos ?
What's private video hosting ?
What's an online video hosting platform ?
Videas Reviews
What our customers say about us
I was looking for a solution for the creation of a VOD site (hosting, sale and rental of my videos). Videas seriously met all my expectations by creating, advising me and offering me, exactly what I was looking for. In addition to the quality of their service, the thoroughness, availability and responsiveness of Videas is, in my opinion, exemplary. If I am particularly satisfied, it is important to mention that the feedback from the users of my VOD site powered by Videas is also very good.
Videas is the ideal platform to store our videos and broadcast a personalized channel. We joined Videas after we lost our YouTube channel (where all our content was deleted). After that, we wanted to have a platform to distribute and secure our video content. For an online newspaper like ours, Videas is versatile, allowing us to embed our videos in our articles and to have our public channel videos.francesoir.fr hosted by Videas. We stream up to 10 video contents every week.
Videas allows us to make our tutorial videos available to our customers while respecting our security charter since 2019. We are sincerely delighted with our collaboration and would like to thank you for your professionalism: your solution is of high quality, your team is responsive and attentive, and the results amply meet our expectations. We hope to be able to work with you for a long time to come, because you contribute to our success.