How can I archive my city's digital heritage ?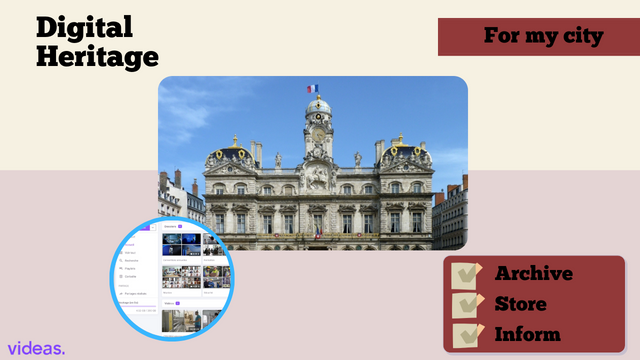 Digital heritage is the digital supports such as images, videos, audios belonging to a museum or to a collectivity.
Managing and sharing its digital heritage for territorial communities, in that case cities, can be a very good idea not only for bettering the communication with citizens, but also to brighten up the image of your city.
In this article, we suggest getting to know more about the conversation of your digital heritage.
Why is digital archiving necessary ?
Nowadays, cities have to adapt themselves to new technologies. It is true that archiving your digital files such as images or videos online can quickly become a heavy responsibility. To do so, it is better to host your digital contents in a safe place.
Storing and finding your digital contents in a private space
Conserving your digital content is not only useful for your citizens, but also for your tourists and above all for future generations.
For your videos, we advise you to archive them in a video library entirely dedicated to the storage of videos. In fact, you can upload, store, index and classify your videos, which will facilitate searching. You can also create playlists as Videas offer it.
If you want to know more about the video library, our following article will be helpful
When it comes to your photos, we suggest you conserve them in a photo library as much as a video library, dedicated to the storage of your photos. You don't have to worry about the quantity that you want to host, because you are not limited in terms of storage. It is essential to know that your photo library is also customizable to your brand's image.
To strengthen the security of your media contents, different privacy policies protect them.
We will host your digital heritage in Europe and under the authority of European laws, to guarantee availability and an optimal privacy.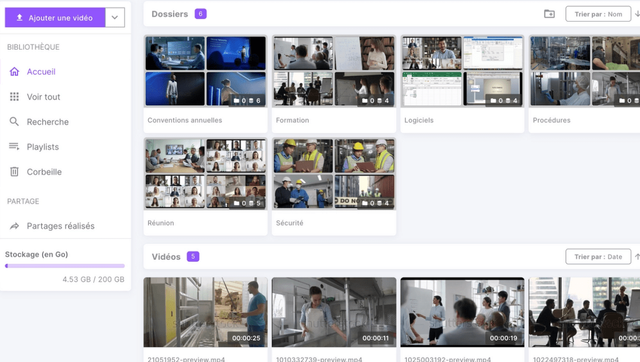 Enhancing the visibility of your city on the internet
Each city uses a website, either to brighten up their city, to communicate with their citizens or to attract visitors. Digital communication seems to be the best tool to build a sense of trust.
The dissemination of your digital heritage
Digital heritage seems to be a good way to strengthen communication with your citizens, and to engage your citizens. You can make them participate in your videos to encourage exchange, which will improve communication.

You have the possibility to share your video contents thanks to a video player personalized to your brand's image. The broadcasting of your videos is in high definition and can be adapted to every media support.
What's more, no ads nor cookies will be integrated into the video player.
Your citizens, your tourists and every other person have permanent and especially remote access to digital heritage.

Sharing your digital heritage can increase the visibility of your web site on the internet. It is the best solution, if you wish to brighten up the image of your city.

Videos and photos convey information that is easier to remember and people will have permanent access to it.
The digital heritage of your city is important, because it enables your citizens and your tourists to get curious about your city, to improve external communication and to preserve your digital contents for years.
Try Videas out !
An efficient tool for the preservation of your digital heritage.
---
June 10, 2022 by Safia Azzi
digital heritage
video hosting platform
digital content management