Comment créer une formation en ligne avec mes vidéos ?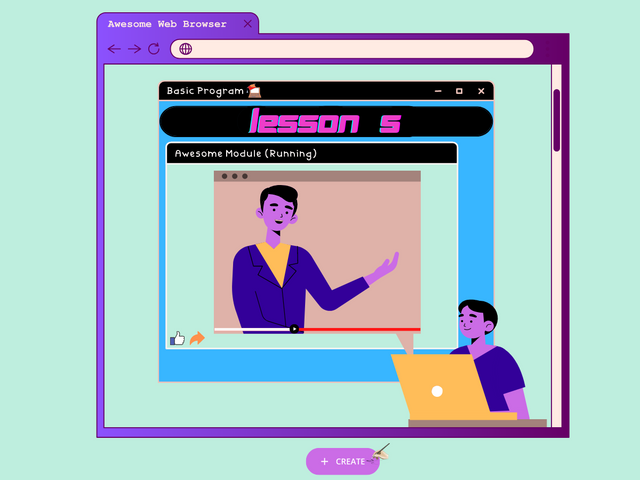 You want to share your course videos or even to sell them to your learners.
You are certainly asking yourselves the following question : What is the solution to give access to my videos to my students ?
Videas has the answer. We recommend you to use a learning platform. Simple, entertaining and practical, it will enable you to host and broadcast your online videos in an educational context and especially in complete confidentiality.
In this article, we are disclosing the secrets of its creation.
Hosting your e-learning videos and creating your learning platform
Sharing or selling your course videos to your learners will seem much simpler with the use of a learning platform 100% private !
Here's the features that will allow you to efficiently create your learning platform.
1. Host your videos from your online training in a private space
As trainers, you accumulate the creation of your online videos. You want to save them on an interface, in order to not weigh down the storage of your laptop. Video libraries on online platforms are designed to meet this need.
A good example will be Videas' video library. It enables you to host your online videos in a total unlimited and private storage space. You are free to upload, classify, index, research your videos and create customizable playlists.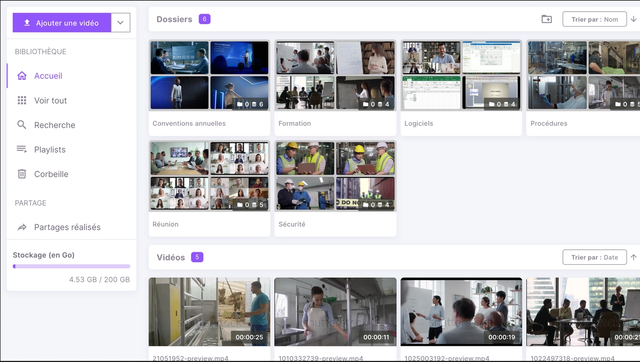 2. Create a personalized website for your training
Watching your training videos on a customized website encourages your students to regularly consult the content of your courses, because it is more engaging.
To start with, it is essential to choose a domain name. It is the name of your internet address in which your learners will be able to find your courses again. We suggest you choose the domain name of your training, so that your learners will easily find your courses on the internet.

You also need to know that you can personalize the video player. We offer you a video player HTML5 in white label, that is to say by personalizing it to the image of your brand and by adding a logo.
A simplified management of your video content
On a video platform, you are free to select the persons who have access to your videos, compared to a public platform.
Videas enable you to invite your learners from the back office. That is why, an email will be sent to each of your learners, so that they create a user account on your platform. This user account will enable them to access your videos with an unlimited number of hours, since we offer you an unlimited bandwidth.

It is necessary that your students can find a video classified in the right place. The classification of your videos by modules (categories) is available with Videas. You can classify them according to their topic or subject, for instance.

The monitoring of your learners is important. It is the reason why a dashboard is available to analyze their progress. For instance, on our platform you can observe the number of time spent on your videos by each participant, the number of persons who watched your videos and the attention they received. In addition, you can also analyze the evolution of the viewing of your video platform through the general statistics that we offer you.
Secure videos
The broadcast of your videos is entirely secure. To give you an example, we enable you to filter the access of some of your contents or categories to each group or user on your videos. This can be useful, if you wish to share your videos for a specific group of learners.

In terms of broadcasting your videos, compared to other learning platforms, Videas offer you a video player without any cookie nor advertising ! Your students will be able to watch your videos quietly, without being annoyed by the appearance of untimely advertising nor by losing the time of accepting the collection of their personal data.

For your learners, it is important to know where your data is hosted. Even though it is not indicated on certain online video platforms, Videas host them in Europe under the authority of French laws.
We know that the quality of a video plays a crucial role in the learning of an online course. The learner will feel more focused to watch your video. Thus, the broadcasting of your videos will be in high definition by choosing to create a learning platform with Videas.
Selling your online course videos on a VOD platform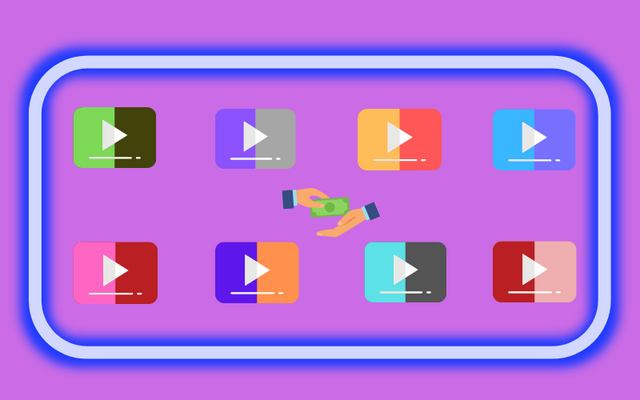 Have you ever thought about turning your learning website into business ?
For the people who want it, you have the possibility to sell your online videos.
A VOD platform (VIdeo on demand) enables you to broadcast online some paid video content, for instance your course videos.
With Videas, it will be simple to use the monetization, paying systems, and the analyzing of your videos on our learning website.
Many choices are available for the sale of your videos :
You can rent the access to one or several videos, in which case the user will have access during a limited time.

You can sell the access to one or several videos, in which case the user will have an unlimited access and will be able to download the video.

You also have the possibility to create a streaming service like Netflix, that is to say that you will be able to set up subscriptions to sell your online videos to your learners.
Moreover, a paying system is included to sell your videos.
Your students will have to pay their subscription via paying pages. Different payment methods are available : credit card, Bancontact, Google Pay and Apple Pay.

We use the internet payment system "Stripe" dedicated to professionals which will enable your learners to make faster and easier purchases.

The security of your users' payments is reinforced, because we use the SSL process. Online payments and your users' data are secured thanks to this process.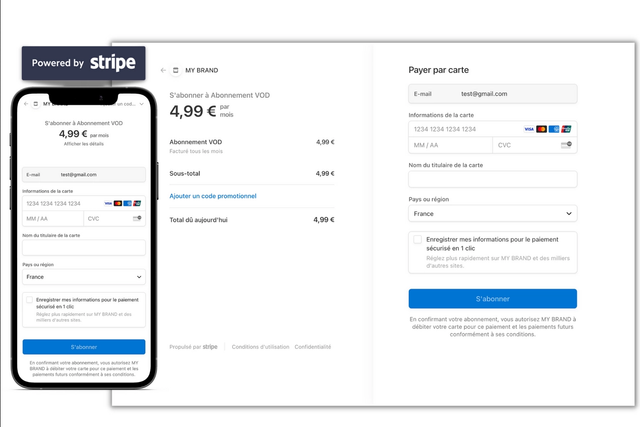 It is essential to monitor the progress of your sales, likewise the monitoring of your students' progress. We provide you with a set of detailed statistics, so that you can follow the progress of the payments and the sales of your videos through a dashboard.
As for your users, they can manage their subscription manually in their personal space.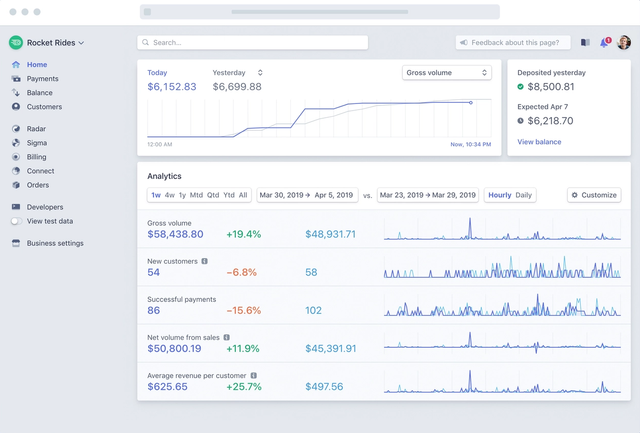 To conclude, we advise you to create your online training thanks to a training platform. Your course videos will be broadcasted in a secure way and it will be an entertaining way for your learners to watch your courses with enthusiasm.
Videas is a complete solution, because it responds to the needs of online training.
---
April 20, 2022 by Safia Azzi
training platform
video training
elearning platform